The Siena International Photo Awards 2016 attracts talented photographers from over 100 countries and their wondrous works span many countries all over the world that include Bangladesh, Bahrain, China, Cuba, India, Malaysia, Myanmar, Turkey, United Arab Emirates, Vietnam, etc. Award-winning works of photography contest are on display at the Siena Art Photo Travel Festival, an exhibition titled "Beyond the Lens" that is held in the city of Siena, Italy from October 29 to November 30.  Source
#1 Phan Rang Fishing Net Making, Vietnam (1st Place In Open Color Category)

In a small village in southern Vietnam near Phan Rang, a woman wearing a typical cone hat is creating a fishing net in their traditional manner. The manufacturing of handmade nets is still a typical Vietnamese activity for women which they carry on while their husbands are out fishing.
#2 Smile (Honorable Mention In People And Portrait Category)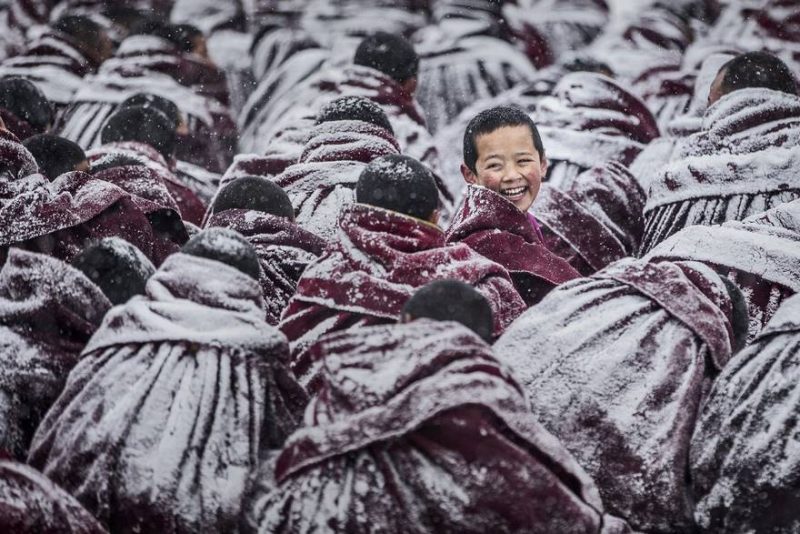 During a Dharma assembly in the monastery of Labrang Lamasery, due to the heavy snow, all the monks' robes were covered with a thick layer of snow. When a young Lama was looking back with a smile, the photographer captured his smiling face.
#3 Strawberry Greenhouses, Turkey (1st Place In Travel Category)

A strawberry-picker walks between colourful greenhouses near Nazilli, in the Aydın province of Turkey.
#4 Sprinkle Net (Remarkable Award In Open Color Category)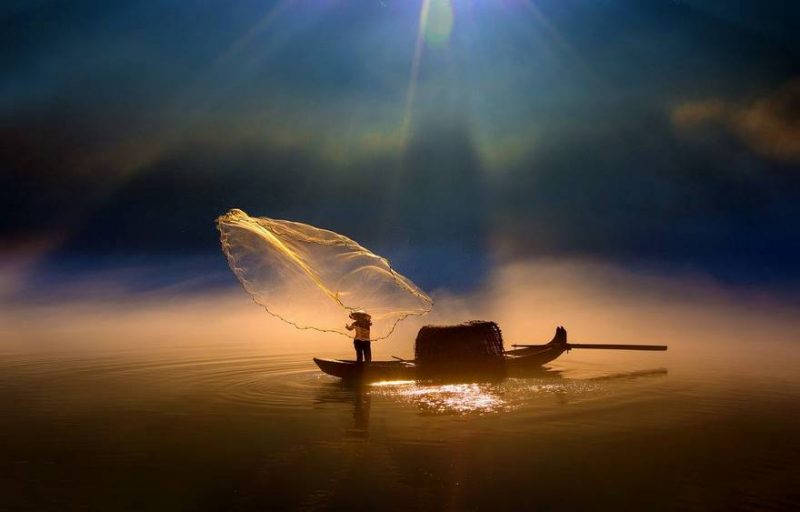 #5 The Power Of Nature, Sicily (1st Place In Nature Category)

Magma, ash and gas erupt from Mount Etna in December 2015, rising to a height of several kilometres.
#6 Mangrove, Cuba (Honorable Mention In Nature Category)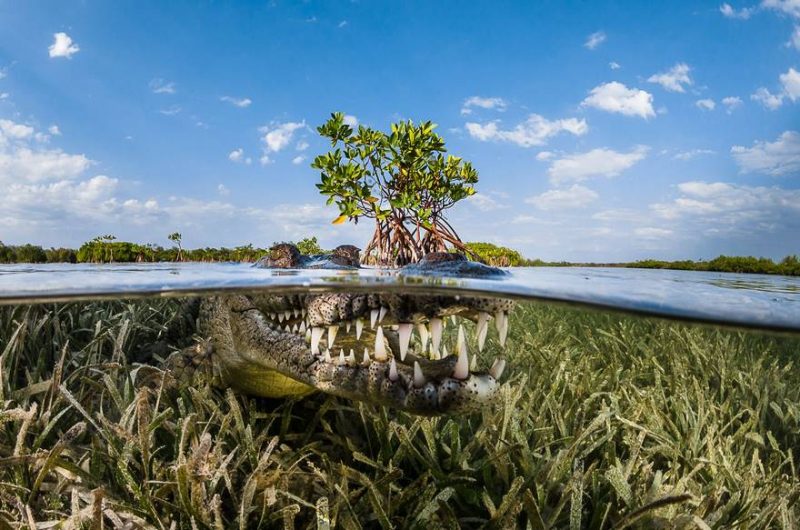 The mangroves are a unique and very important ecosystem on Earth. As in all the ecosystems, you can find an apex predator at the top of the food chain to regulate the good health of the ocean. In Cuba, I explored the mangrove and was able to photograph the American crocodile.
#7 Floating Market, Malaysia (3rd Place In Travel Category)

Water transportation plays an important role in everyday life in South Borneo.
#8 Outlines And Shadows, South Vietnam, (Honorable Mention In Open Color Category)

On the sand dunes of Mui Ne, situated close to its homonym city in South Vietnam, three girls are walking along the slope wearing their typical cone hats and carrying their scales, creating beautiful lines and shade effects on the sand.
#9 Women Reflection, UAE (2nd Place In Architecture Category)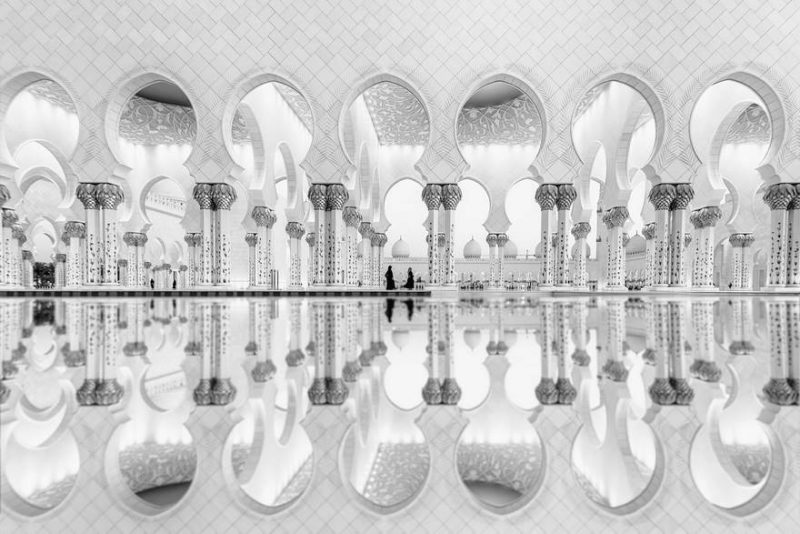 Two women walking reflect their images on the water and give birth to the exaltation of the geometry and architecture of Sheikh Zayed's Grand Mosque.
#10 Central Black, Bahrain (3rd Place In Open Color Category)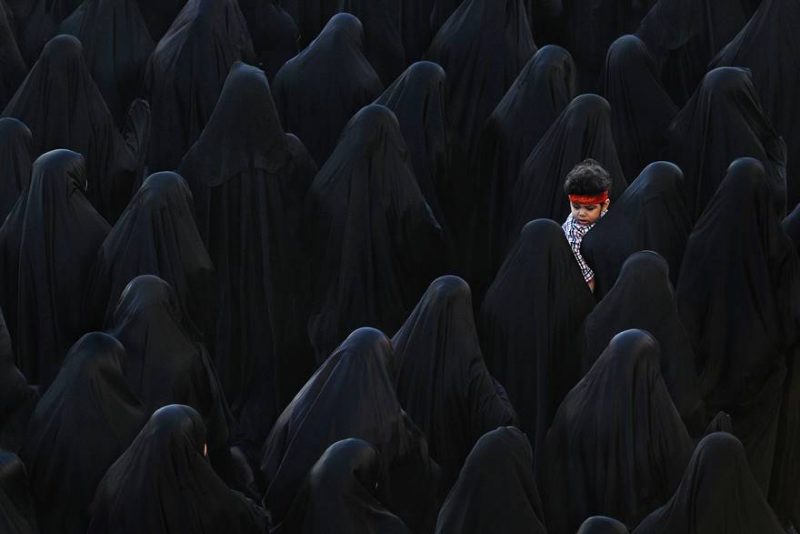 A Bahraini Muslim woman carrying her son while taking part in the funeral of Isa Radhi, the Bahraini protester who was allegedly killed during Martial Law in Sitra Village, South Manama on March 22, 2011.
#11 The Way Back, Iraq (Honorable Mention In Open Color Category)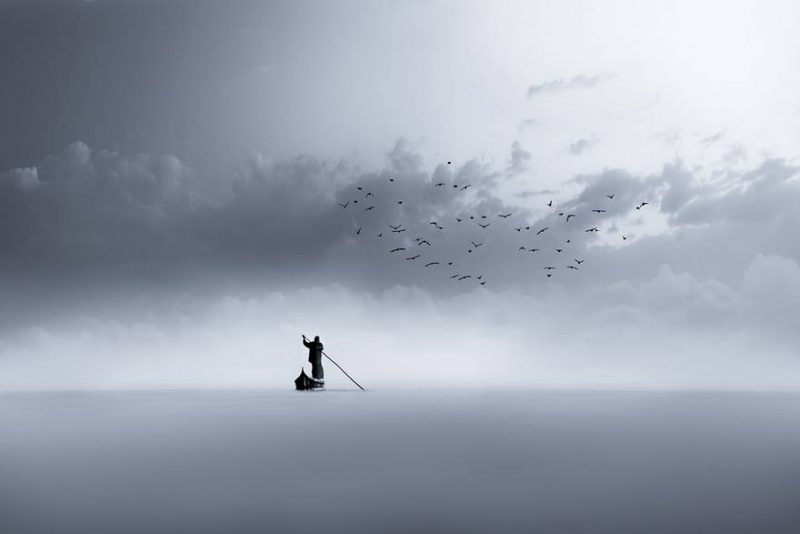 The most beautiful area in the South of Iraq is called "Al-Chibayish Marshes" in Al-Nasiriyah province. It has hundreds of miles of water coming from the Euphrates river. In this area life is so simple and sometimes very hard.
#12 I'm Nothing (Honorable Mention In Open Monochrome Category)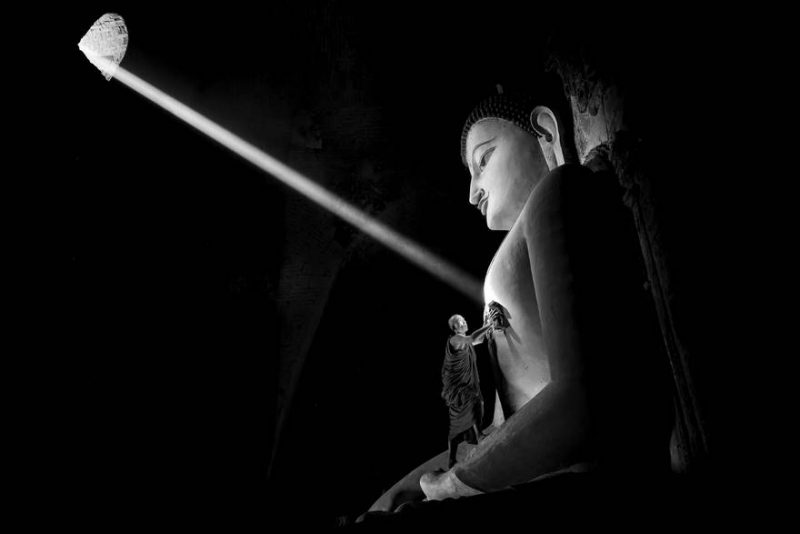 The image was taken in one of Bagan's temples in Myanmar. It captures a very special moment when a sunbeam enters through a small window and hits the statue's heart while a monk is cleaning the statue at the same time.
#13 Living Place, Tibet (Honorable Mention In Architecture Category)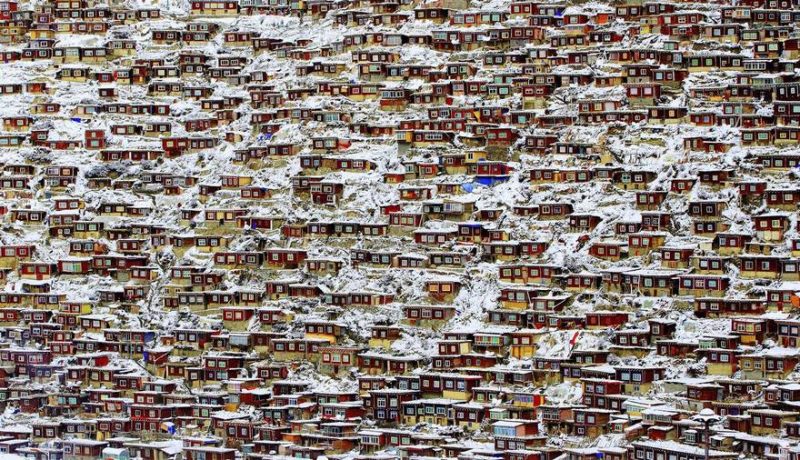 I left Chengdu and arrived at Seda Tibetan Buddhist Institute, located at Larong Ditch, Seda County, Ganzi State, Sichuan Province. On that night it snowed a lot and the following morning the red houses of the Lamas and nuns were all covered with heavy snow. This was the first time that I saw such a scene and almost in shock, I took the picture.
#14 Ripples In Tea, China (Honorable Mention In Travel Category)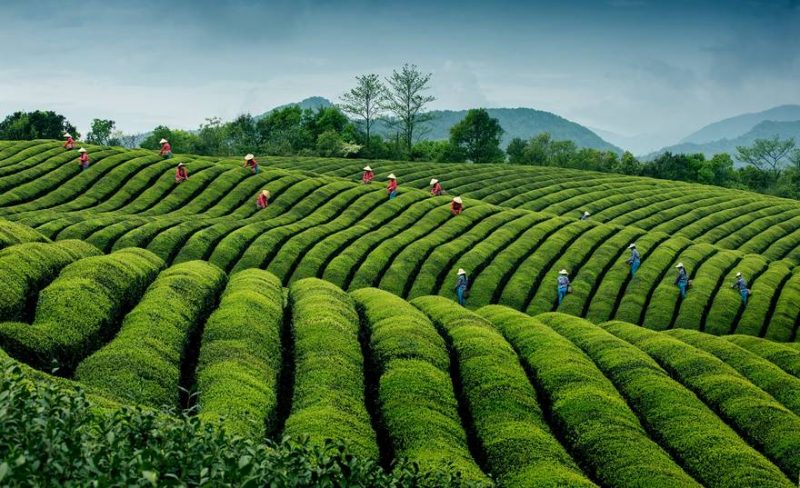 Harvest time ay a high-quality, ecological tea plantation in Jinlu village in China's Zhejiang province.
#15 Tuscan Golden Sunrise (Remarkable Award In Open Color Category)