The computer workstation designed by MWE Lab seems as if it's from the future.
The workstation is designed for people who daily spend long hours in front of monitors and features scorpion inspired frame, ergonomic and adjustable leather chair, three 27 inch monitors, ergonomic comfort for maximal overall performance and productivity, and so on.
The price of standard model is $5,950 and high end model $49,150.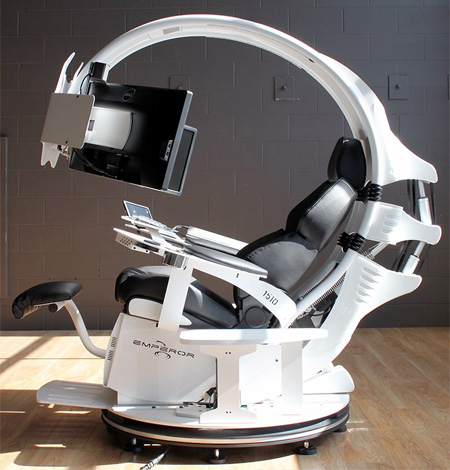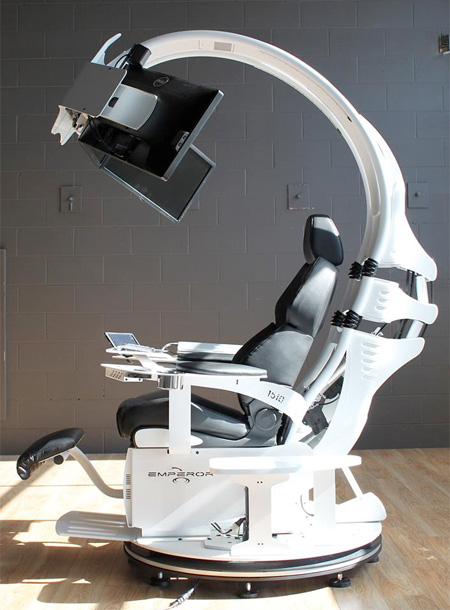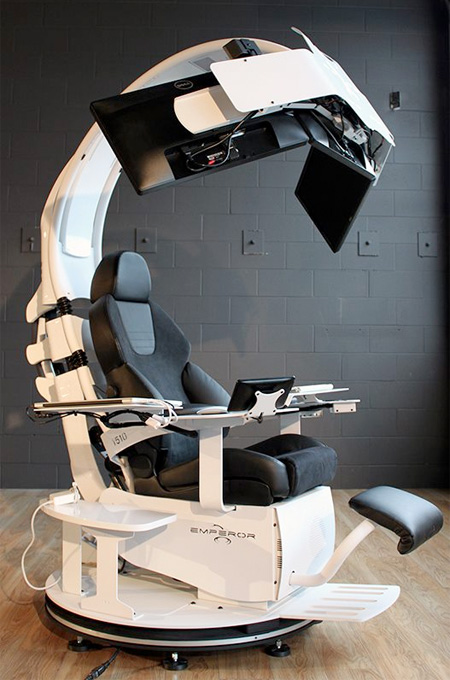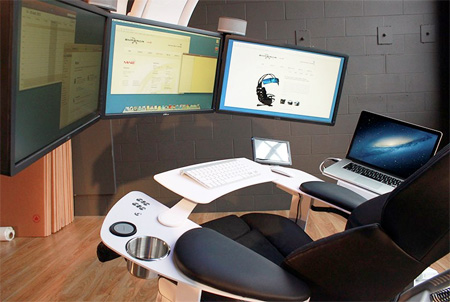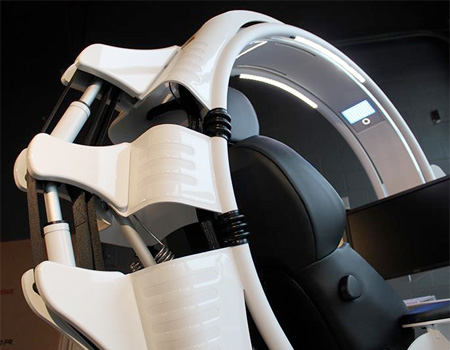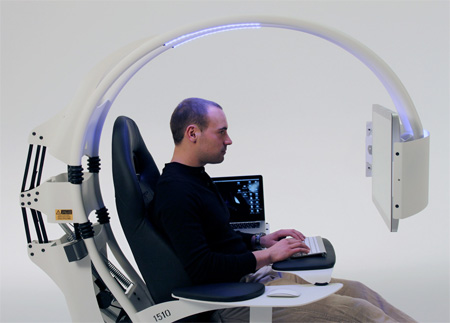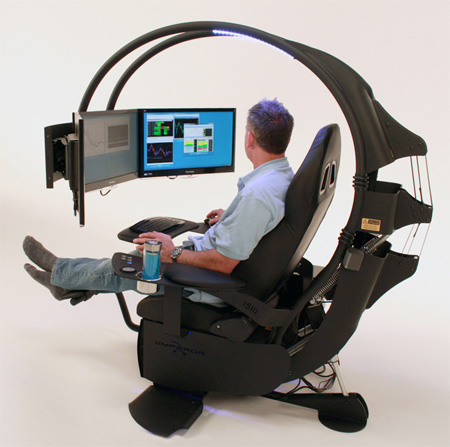 Video