Originality and imagination are needed in the fields of advertising, a creative advertisement makes one product appear more interesting than others, and the creators of ads have long believed that a really cool idea drives an advertisement's success. Now we show a collection of funny and fascinating sticker ads, say, sidewalk, elevator or floor ads, let's look at these great ideas with an open mind and appreciate the creativity that went into it.
A giant dog that people look like fleas from above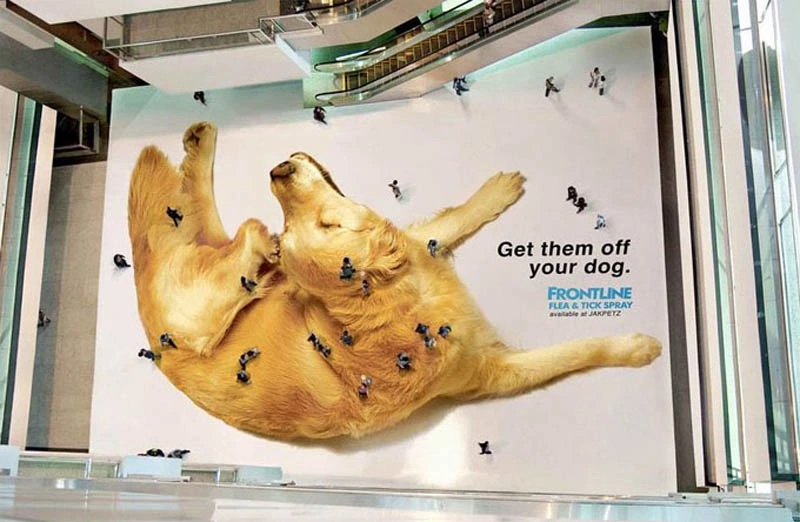 A 3D floor sticker ad looks like a skateboard empty pool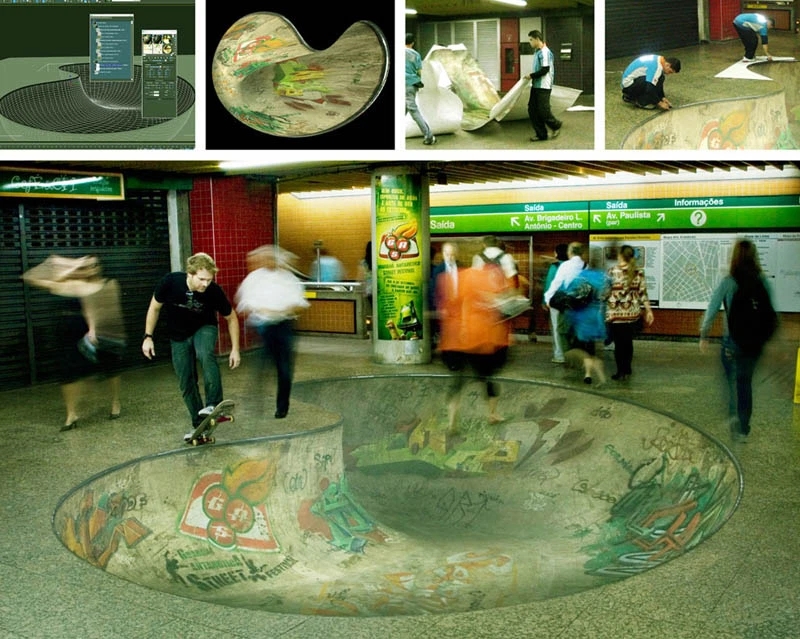 Alice Adventures In Wonderland themed ceiling ad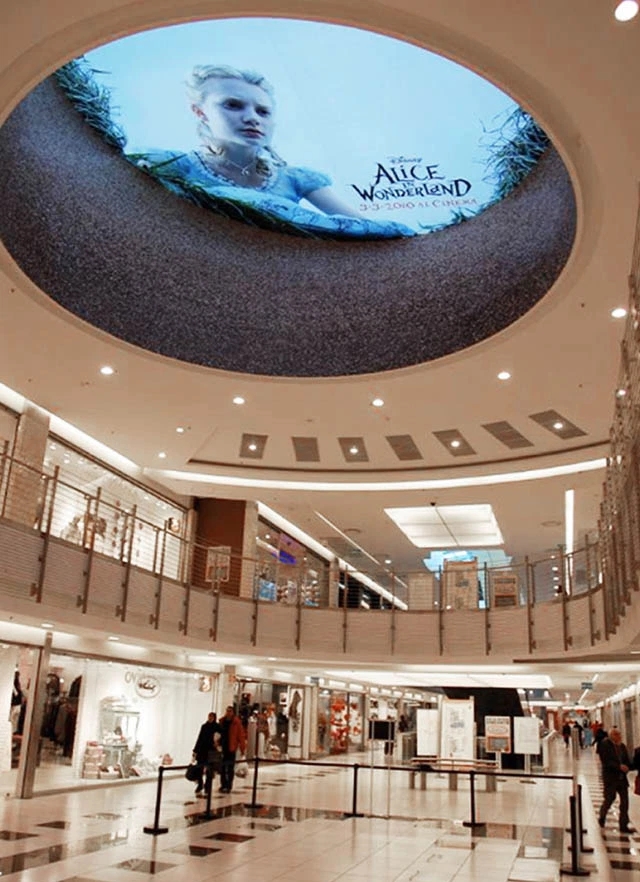 Basketball court sticker placed around garbage cans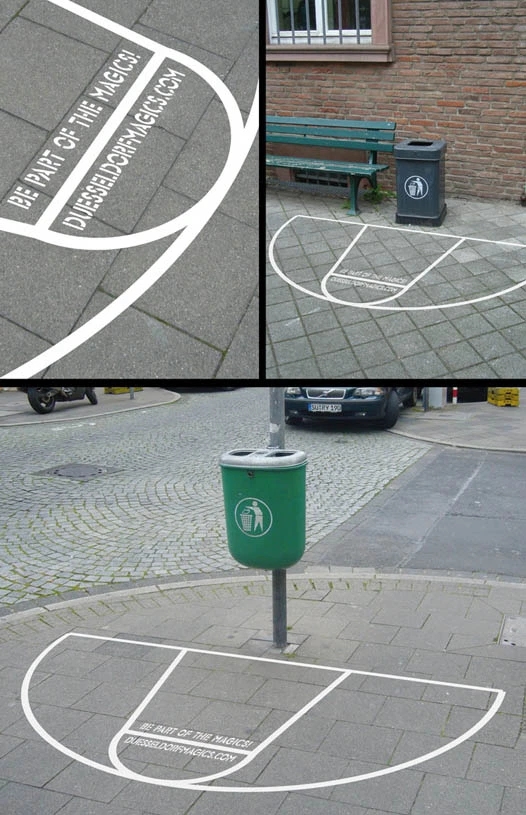 Movie Pirates of The Carribean themed walk the plank diving board sticker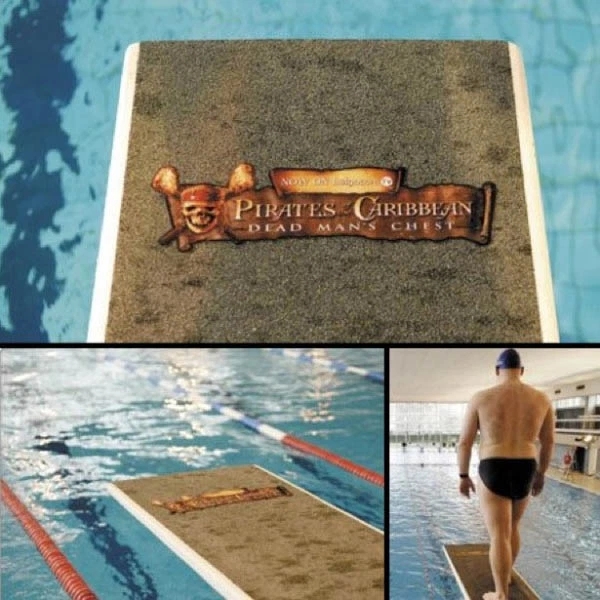 Crosswalk area looks like barcode for shopping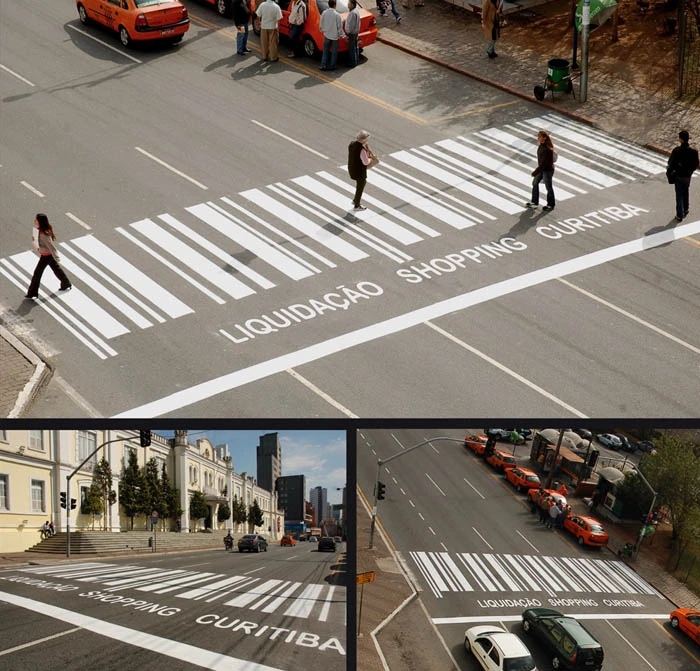 Crosswalk strip really clean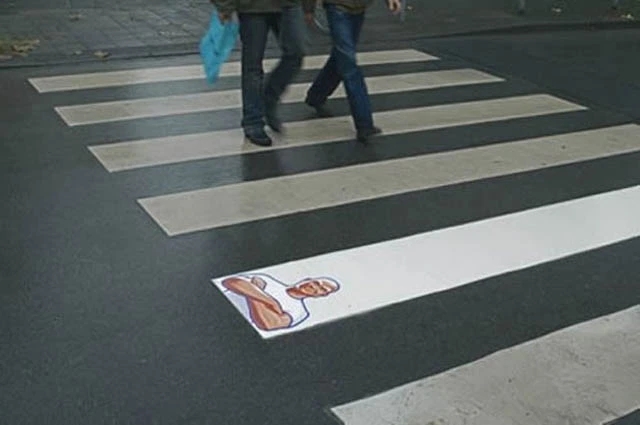 Floor decal with skis turns chairs into chair lift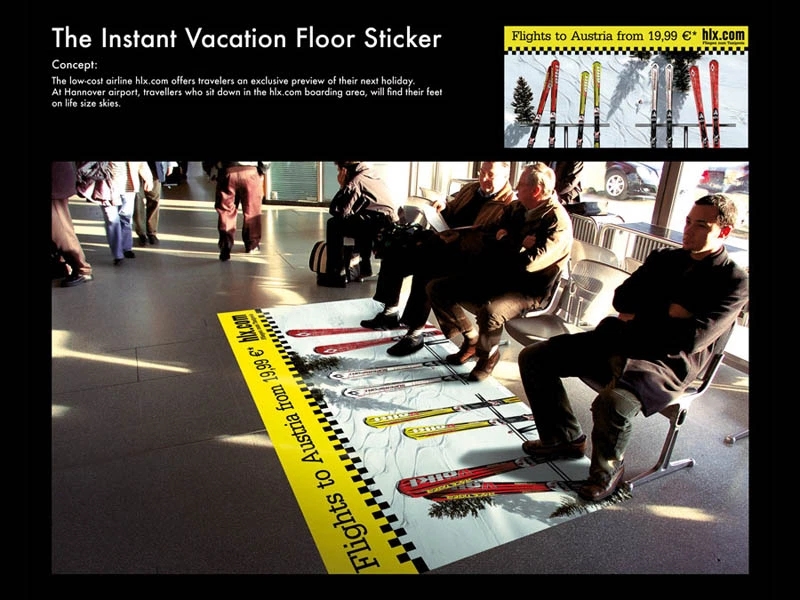 Greenpeace puddle reflection sidewalk sticker ad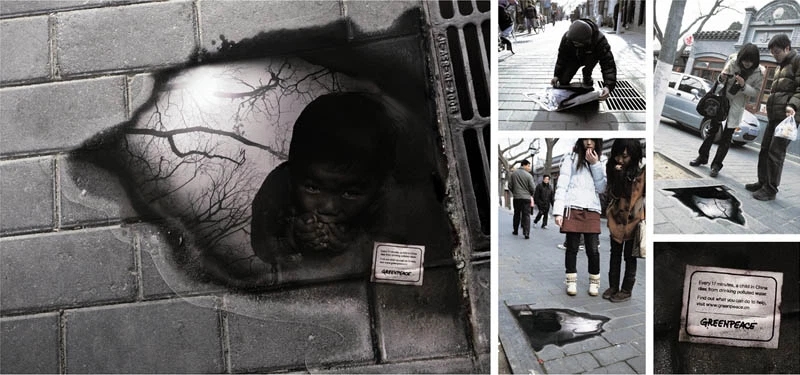 Hot wheels track tape turns anything into a racetrack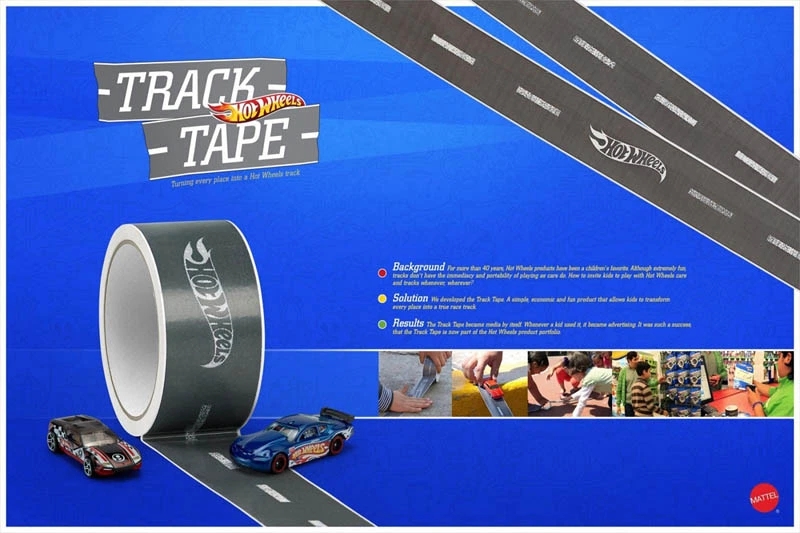 Ikea stair sticker ad for storage drawers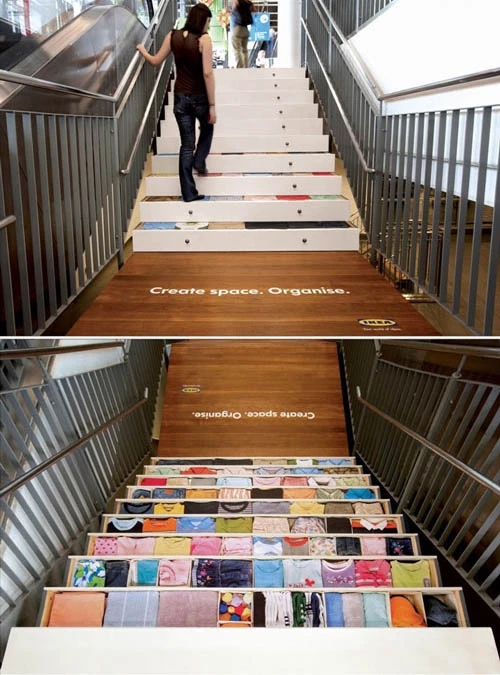 Jeep parking space stickers everywhere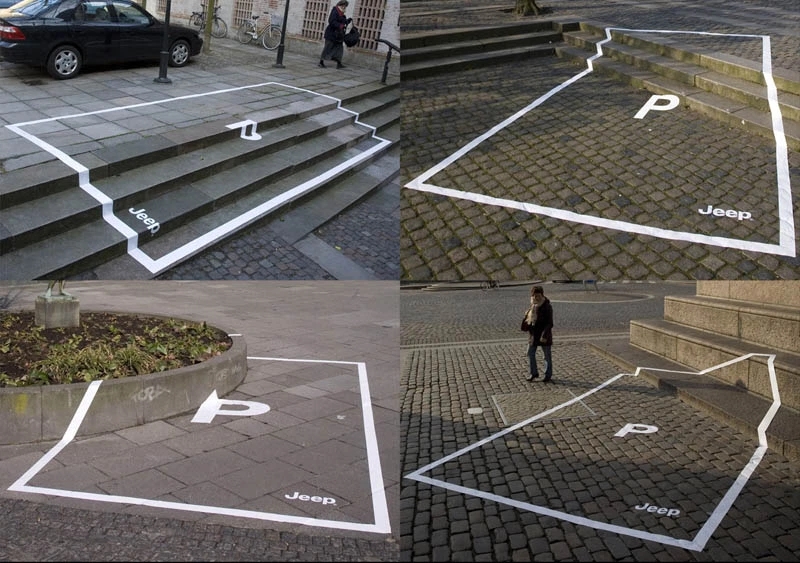 Large outdoor advertising looks like giant bucket of paint spilled onto parking ground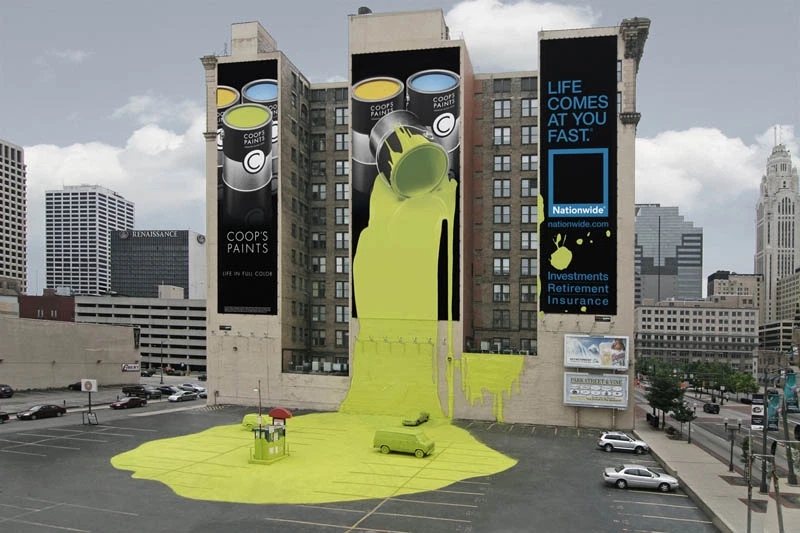 A man that has fallen down – do you know first aid sticker – Red Cross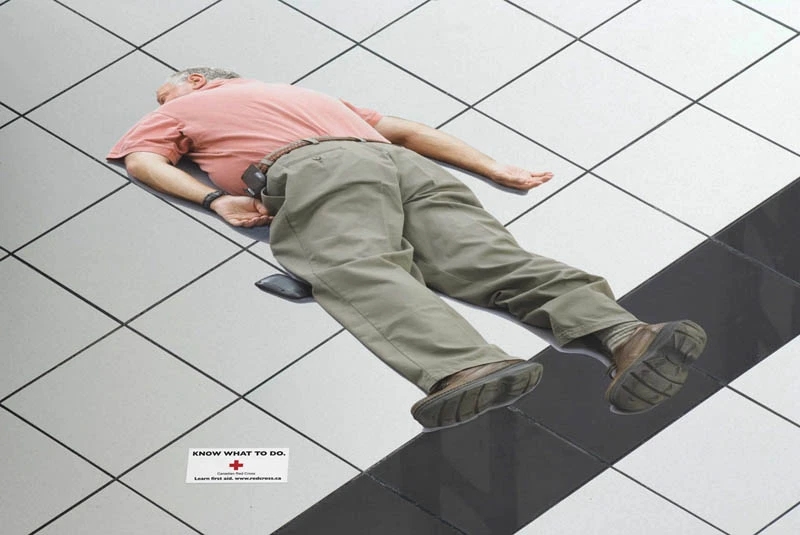 Sidewalk sticker for Pedigree dog food
Sidewalk sticker featuring a person is inside a manhole with a cover.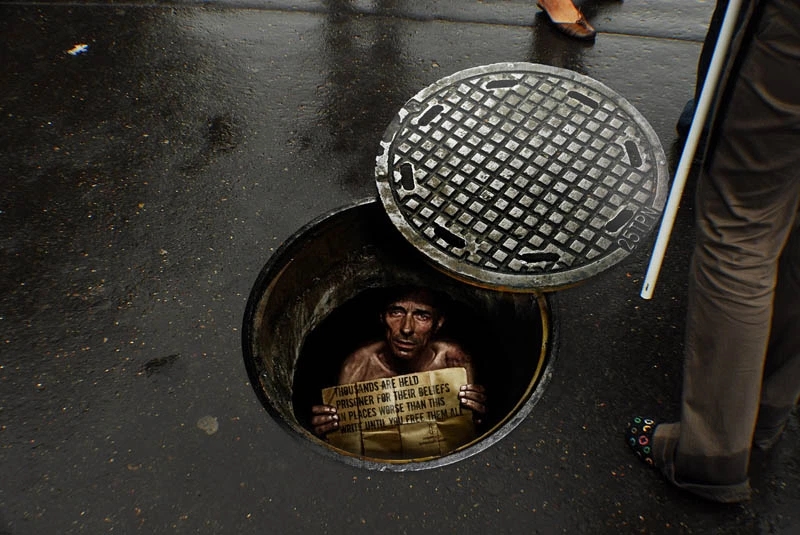 The rest of the froest is up to you – Sidewalk stickers designed to look like a tree cut down just top of stump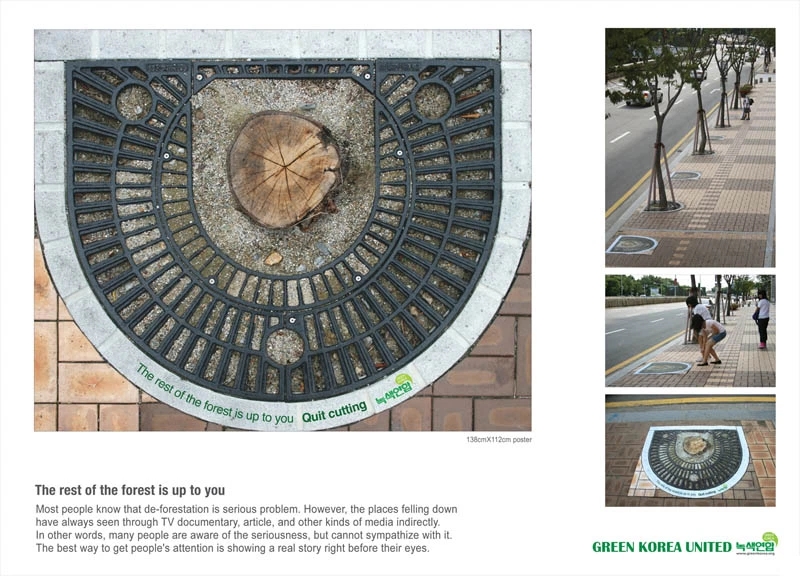 Staircase sticker looks alike book spines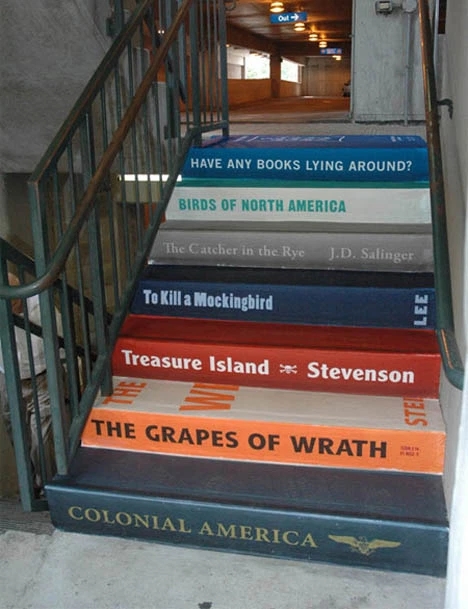 The world looks different when you suffer from Parkinson's – Staircase sticker themed Parkinsons makes it look like you are climbing a mountain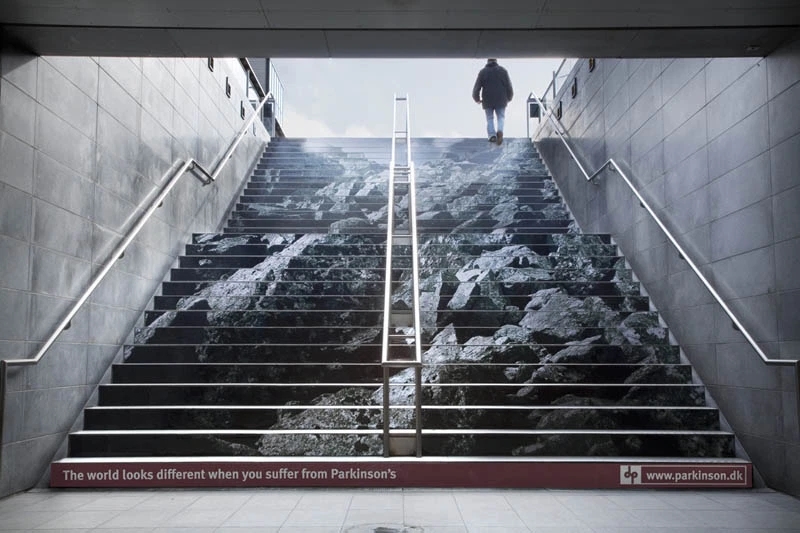 Coffee cup sticker placed over manhole with steam coming out of it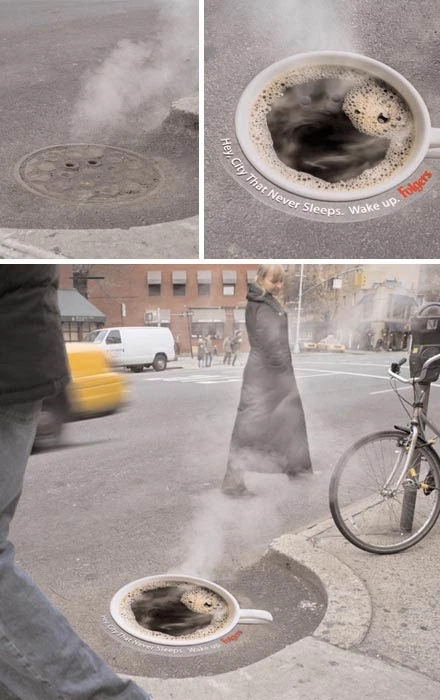 Sticker on the floor of an elevator makes it look like an elevator shaft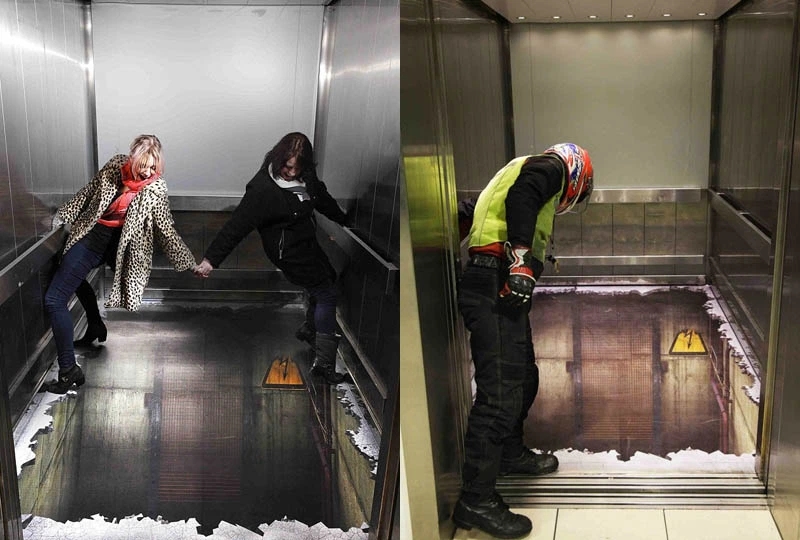 Subway floor sticker ad looks like the beach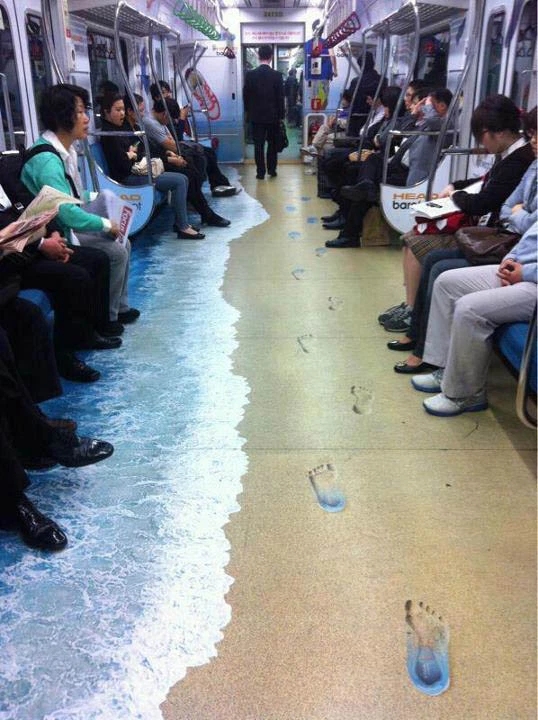 Swiss skydive elevator ad looks like you are looking down at the city spread below.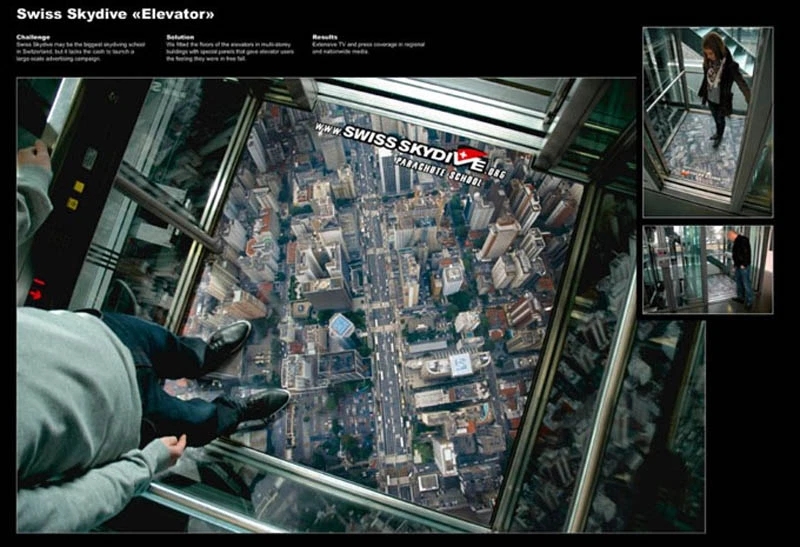 The UNICEF landmine stickers