Unique transparent speaker designed by People People in Stockholm, Sweden, looks great in home, recording studio, or office, of which the front panel allows easy Bass, Treble, and Volume adjustments to produces great sound.
It can be better if the wiring is also transparent. 🙂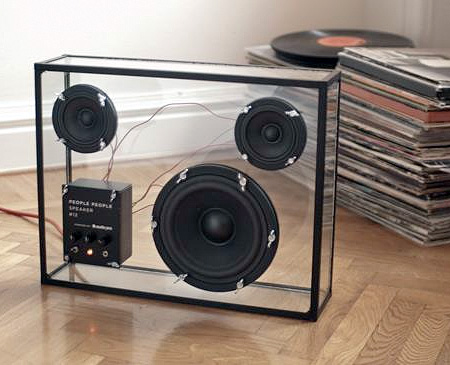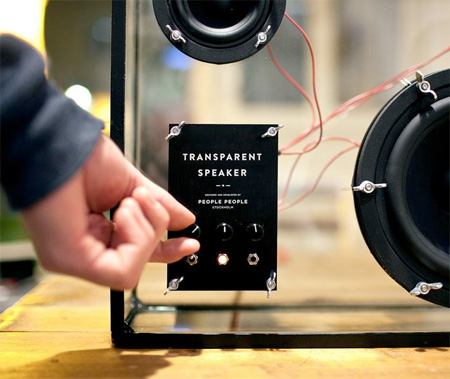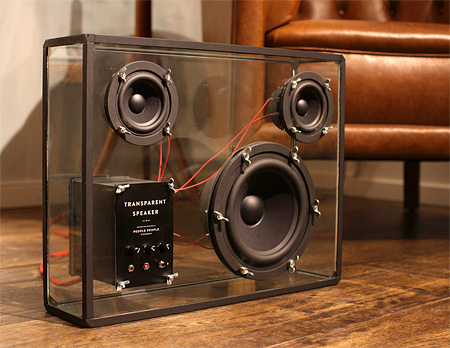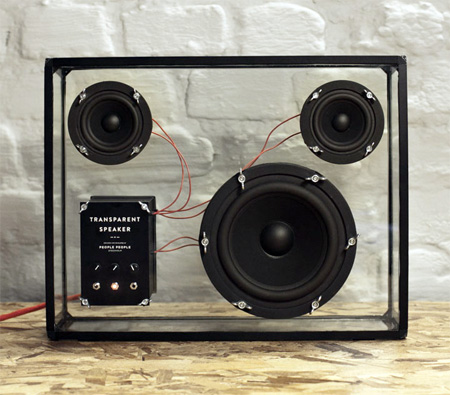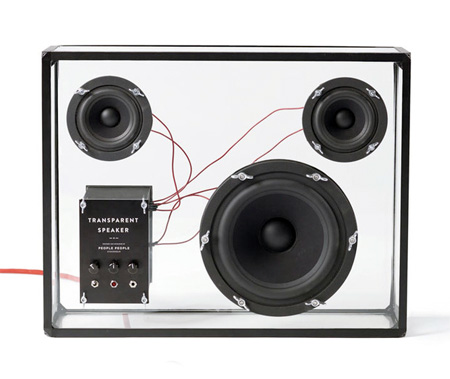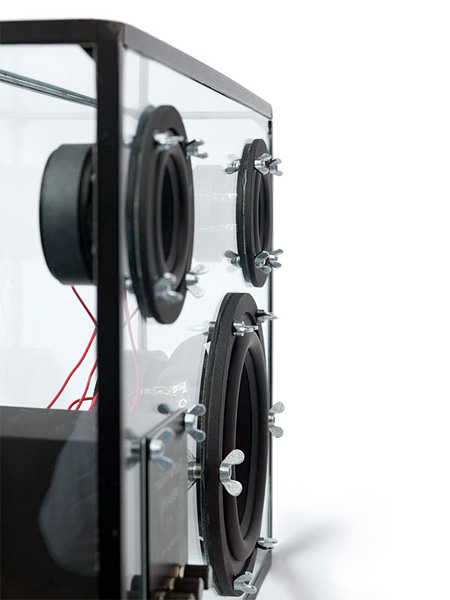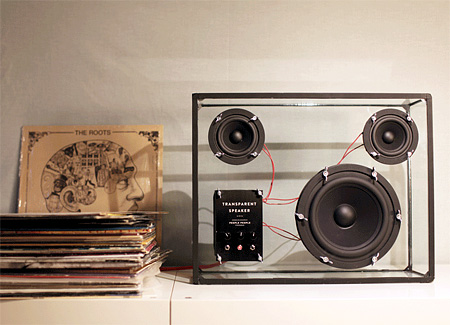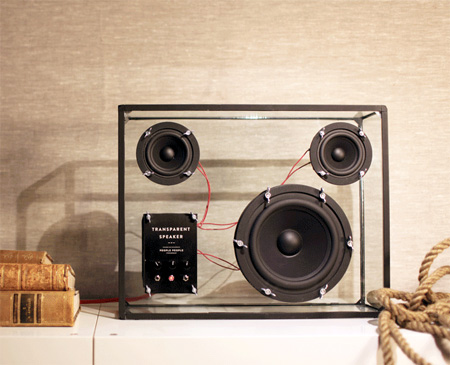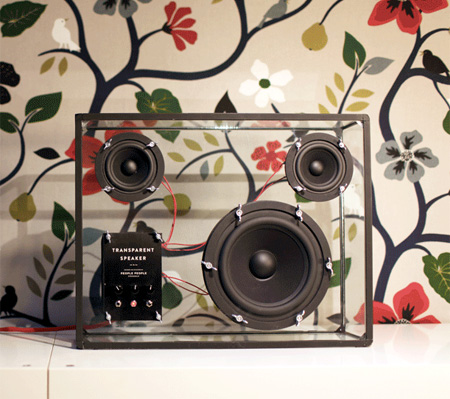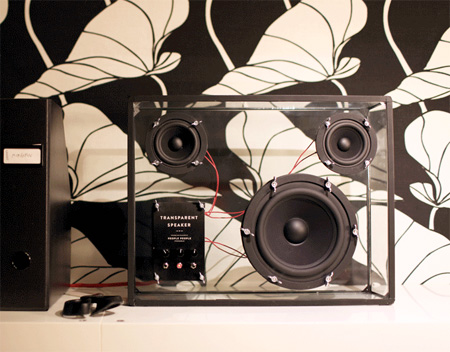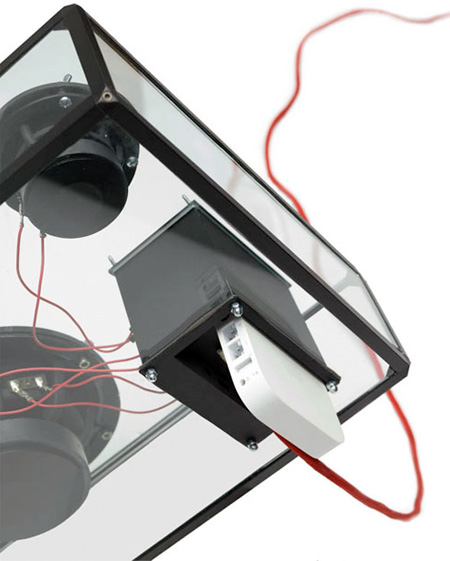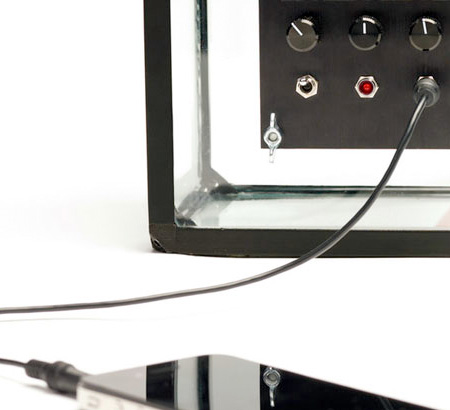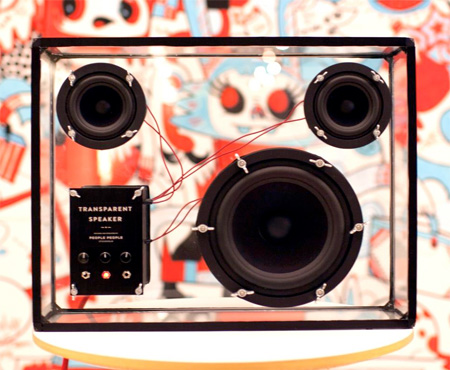 It can play music from iPhone and other WiFi devices.