From several years to more than a century, these then-and-now photographs found on NASA's website show that people have dramatically changed the appearance of this world. It has been controversial that the current and projected climate change is simply natural variation, or the result of human activity, but which threatens not only global environment, but economy and security of human society, it's an undeniable fact. The climate change shows us that human beings are not in control, as the scientists say, "the nature of climate change during this century will go beyond human experience."

Pedersen Glacier, Alaska. Summer, 1917 — summer, 2005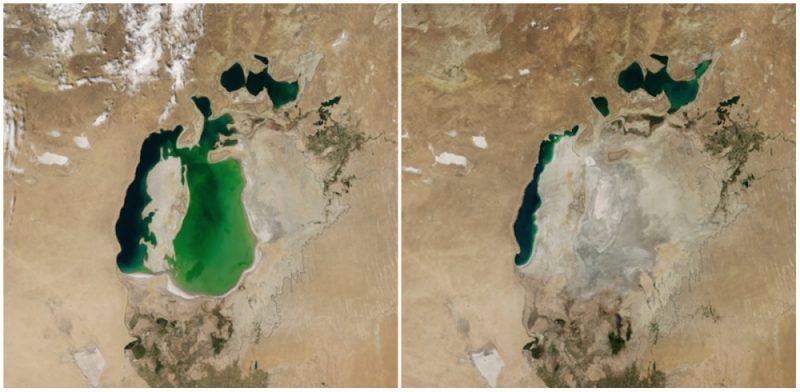 Aral Sea, Central Asia. August, 2000 — August, 2014
Carroll Glacier, Alaska. August, 1906 — September, 2003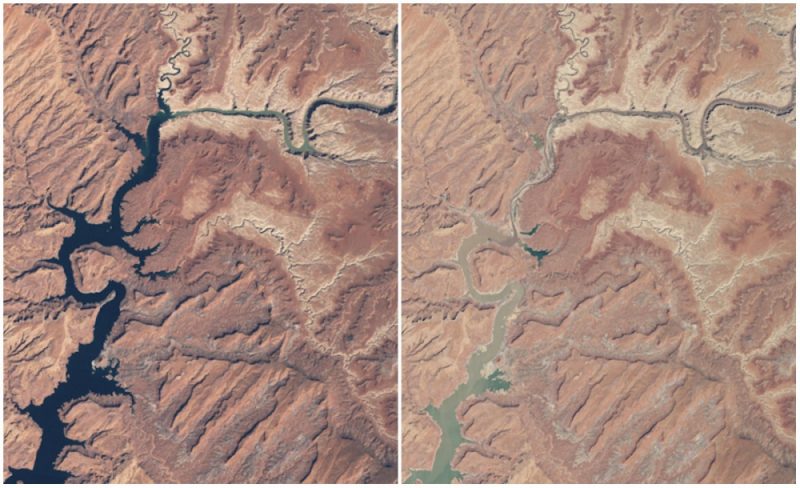 Powell Lake, Arizona and Utah. March, 1999 — May, 2014

Bear Glacier, Alaska. July, 1909 — August, 2005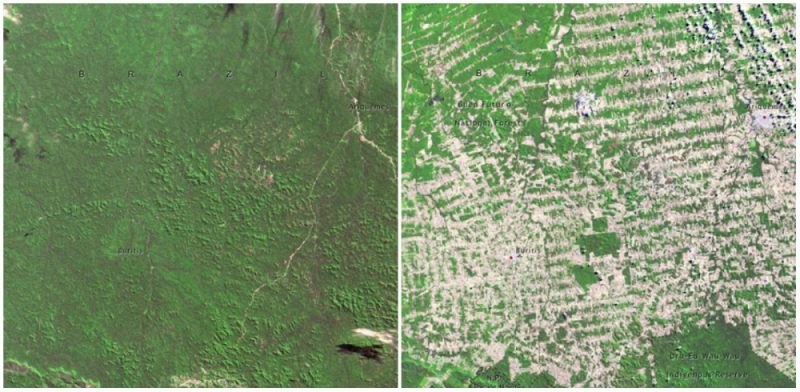 Forests in Rondonia, Brazil. June, 1975 — August, 2009
McCarty Glacier, Alaska. July, 1909 — August, 2004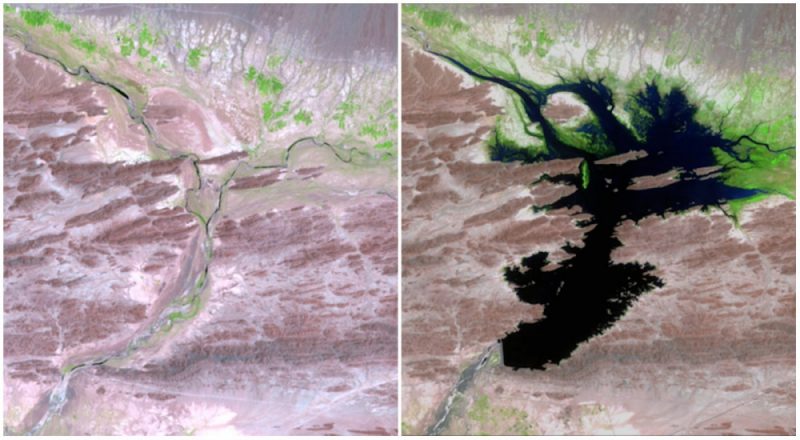 The Dasht River, Pakistan, August, 1999 — June, 2011. The Mirani Dam supplies clean drinking water and power to the surrounding area. The dam also helps support local agriculture.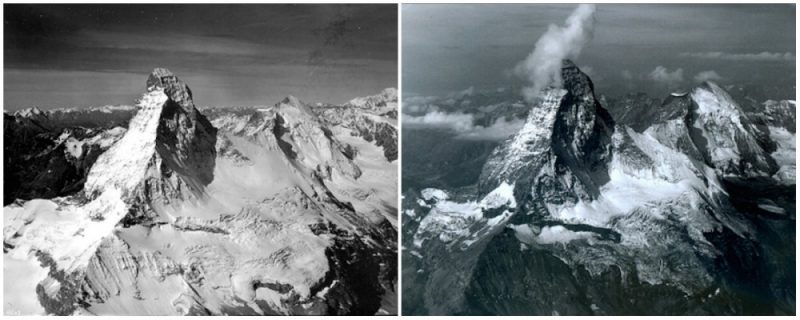 Matterhorn Mountain in the Alps, on the border between Switzerland and Italy. August, 1960 — August, 2005.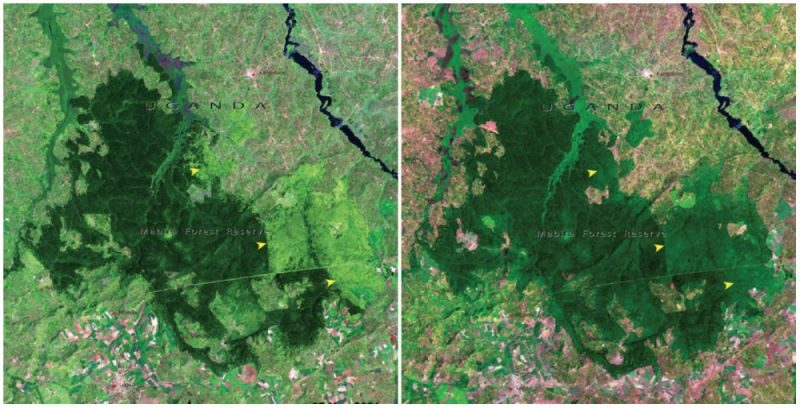 Mabira Forest, Uganda. November, 2001 — January, 2006.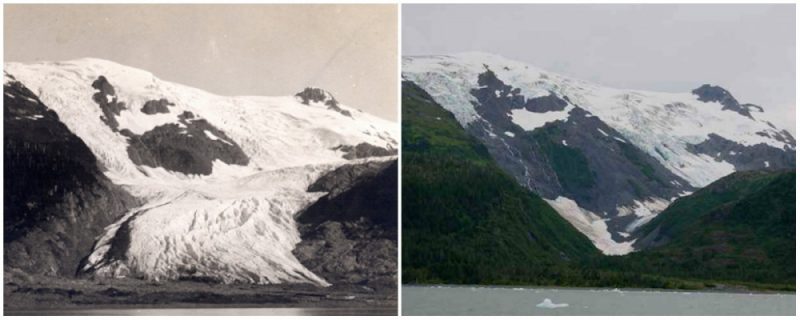 Toboggan Glacier, Alaska. June, 1909 — September, 2000.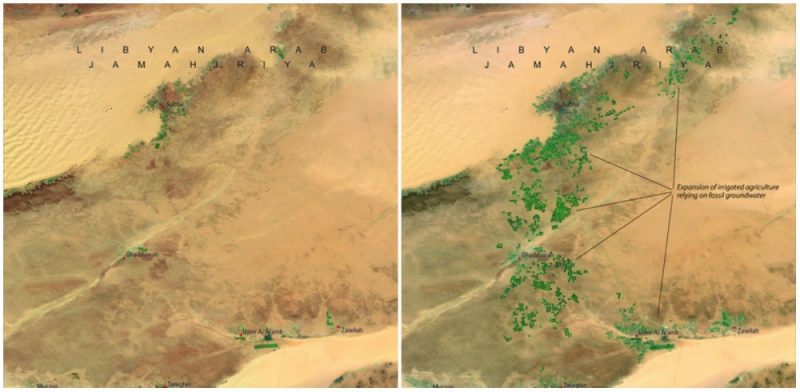 Great Man-Made River, Libya, April, 1987 — April, 2010. This is the greatest engineering project in the world: a network of pipes, aqueducts and wells more than 500 metres deep. The water system provides the desert area with water.

Qori Kalis Glacier, Peru. July, 1978 — July, 2011.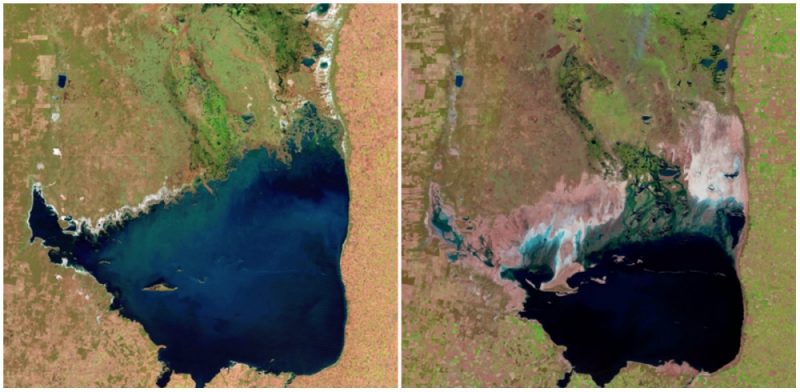 Mar Chiquita Lake, Argentina. July, 1998. — September, 2011.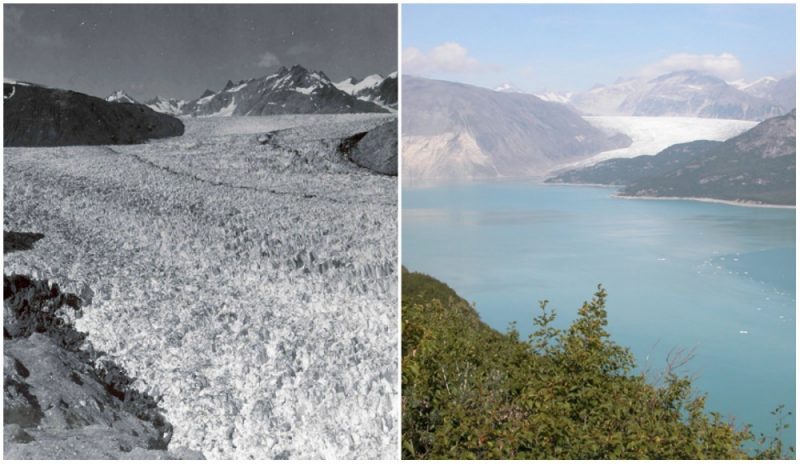 Muir Glacier, Alaska. August, 1941 — August, 2004.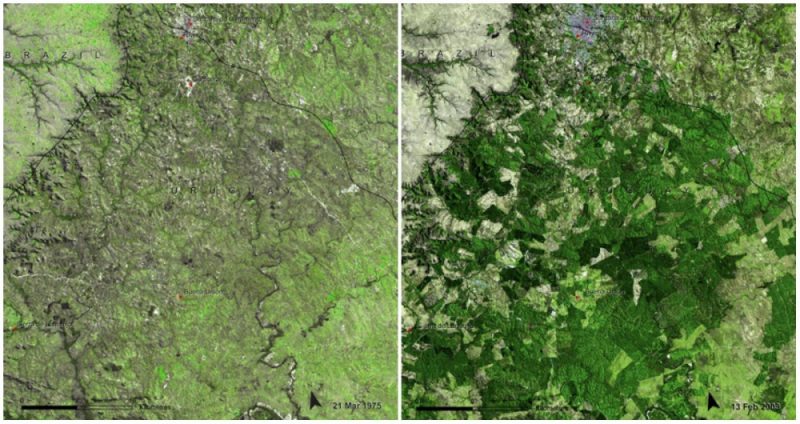 Uruguay Forests, March, 1975 — February, 2009. Uruguay has managed to grow its forested area from 45,000 hectares to 900,000 hectares. However, this has had the effect of a loss of plant and animal diversity.