This gorgeous chef knife named SKID is made of wood with an incredibly thin carbon steel edge.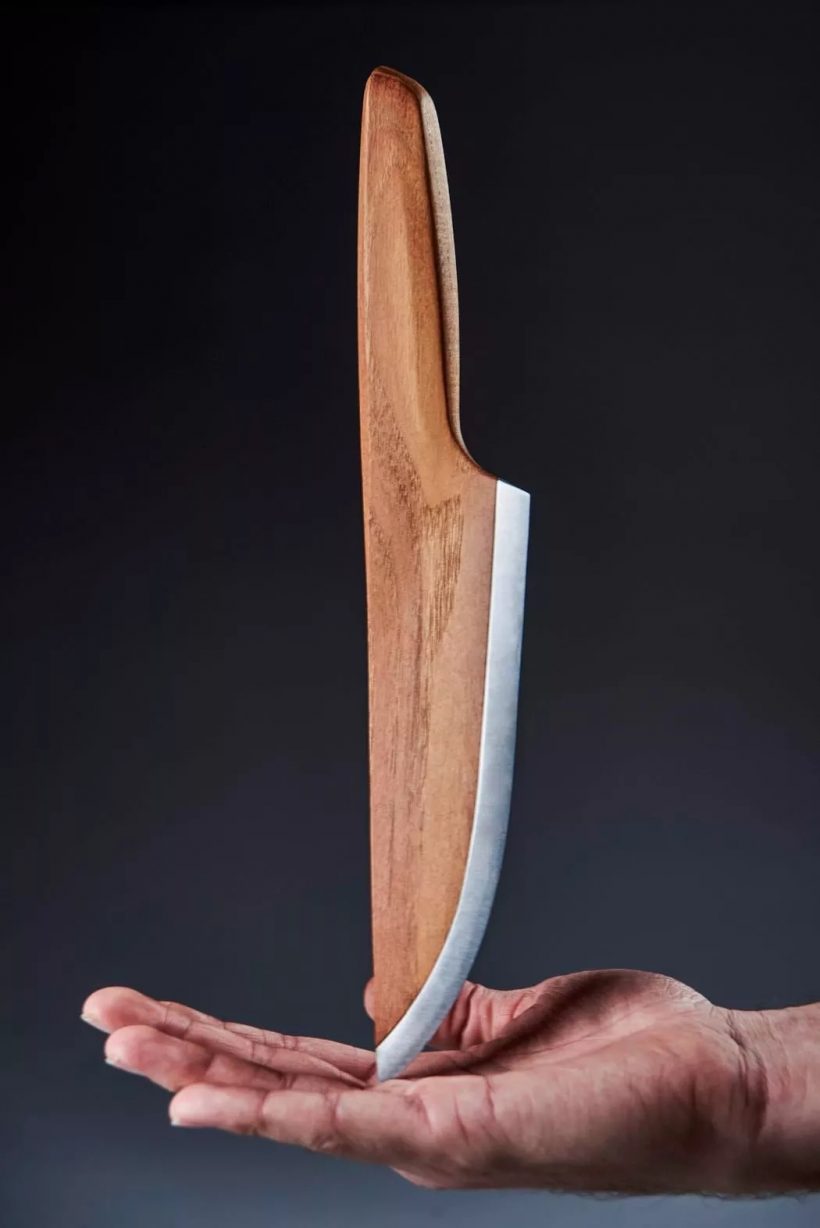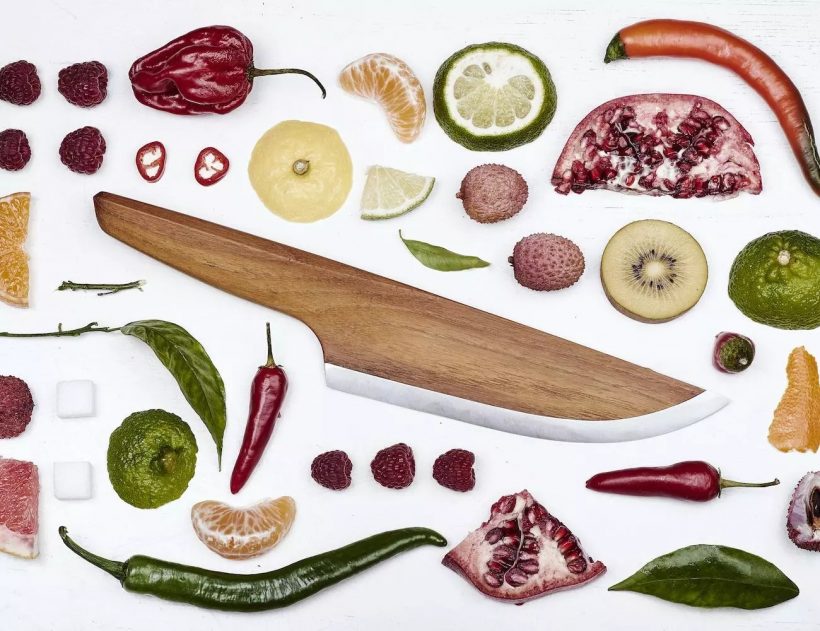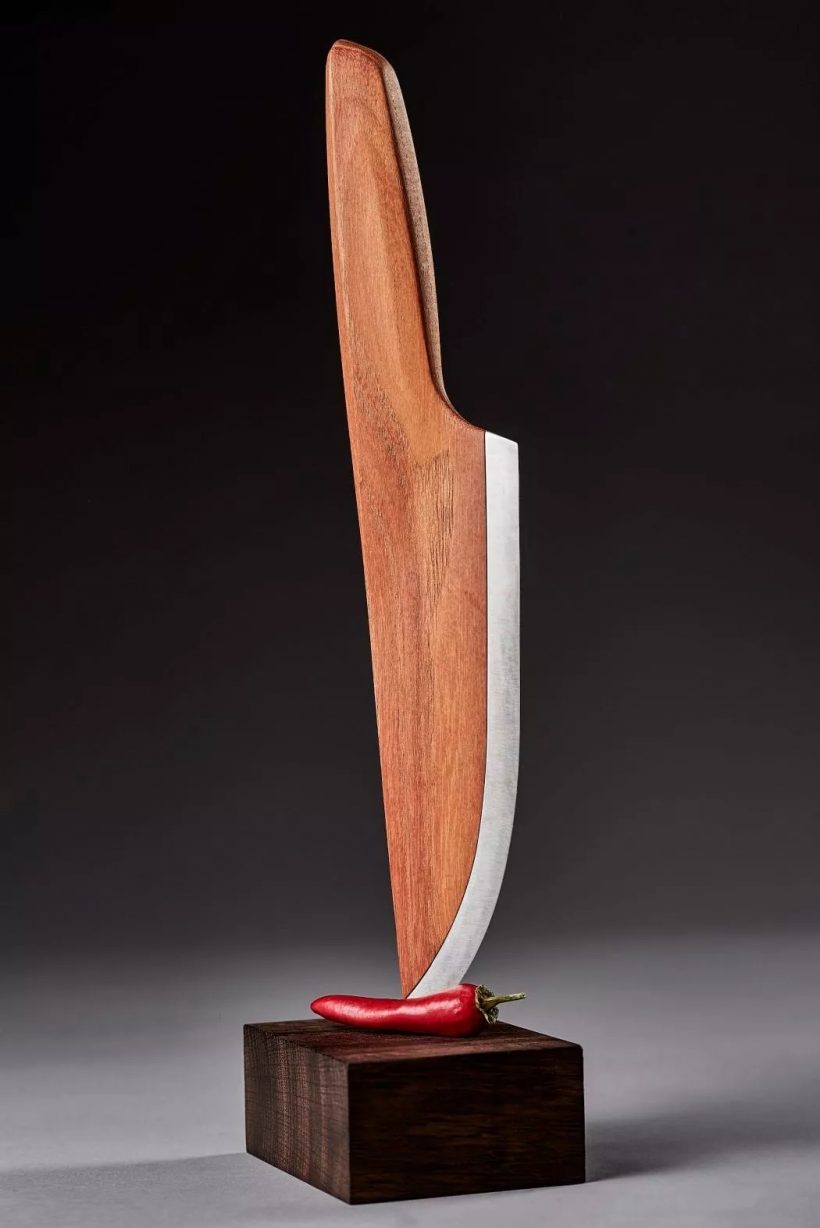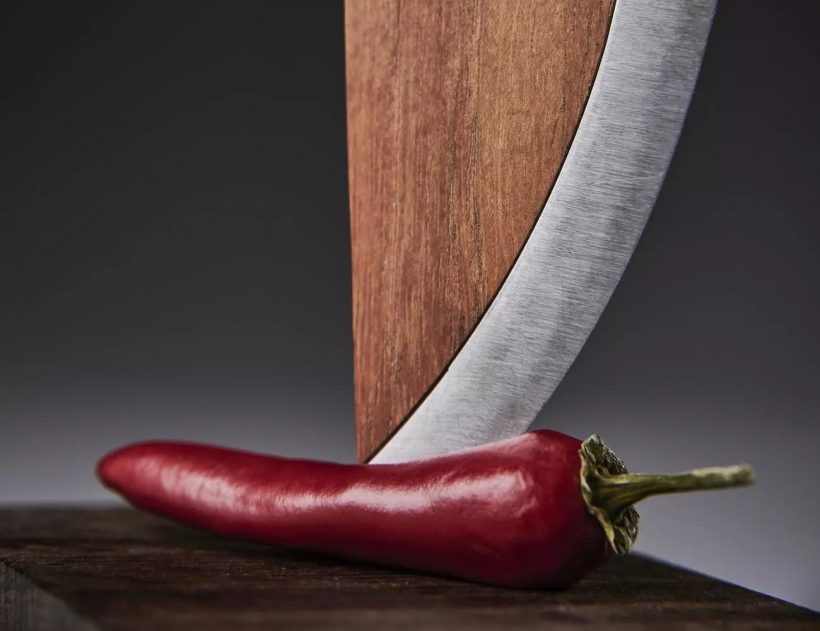 LIGNUM, the developer of SKID, is a product design agency that specializes in environmentally sustainable product ideas.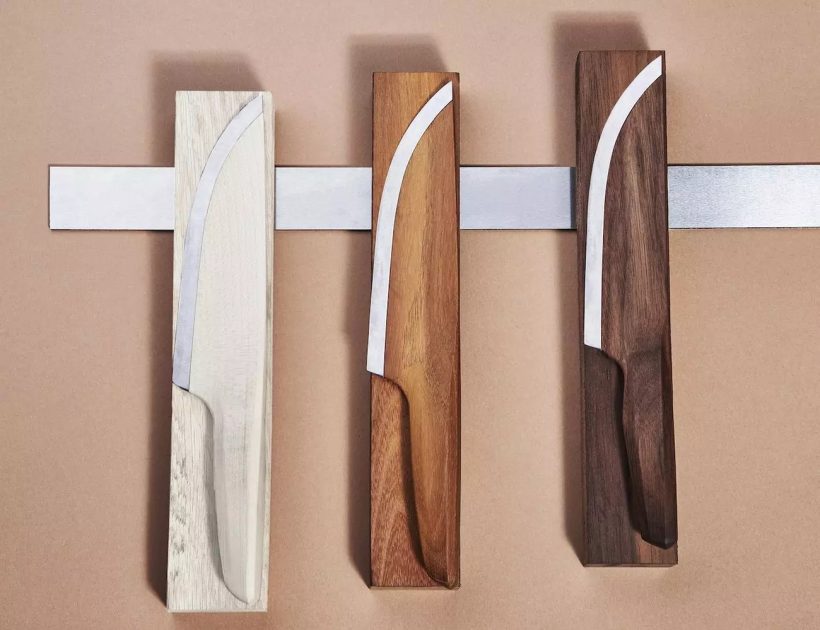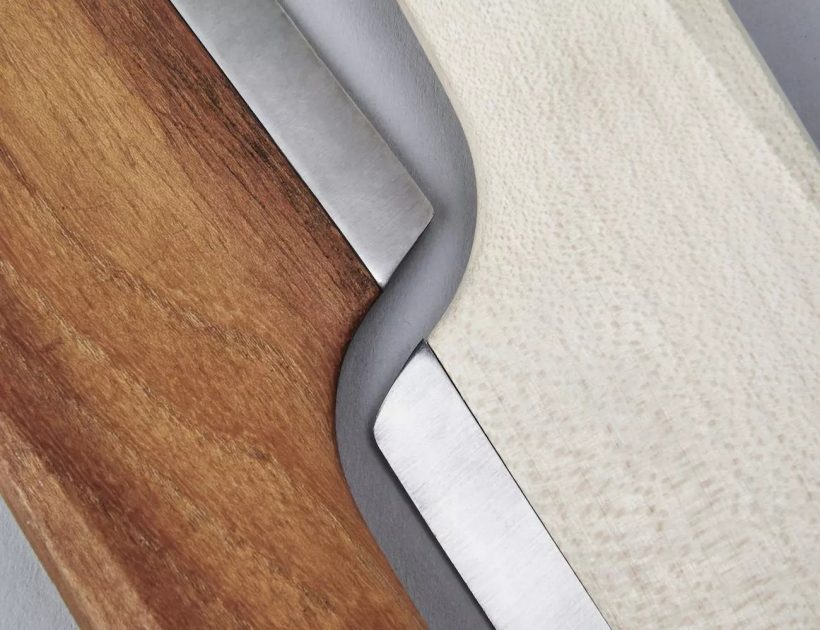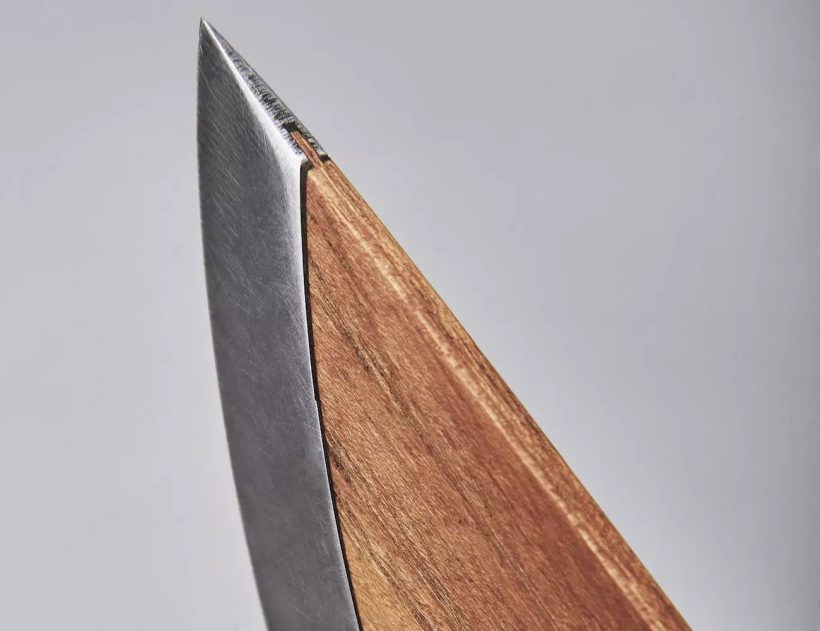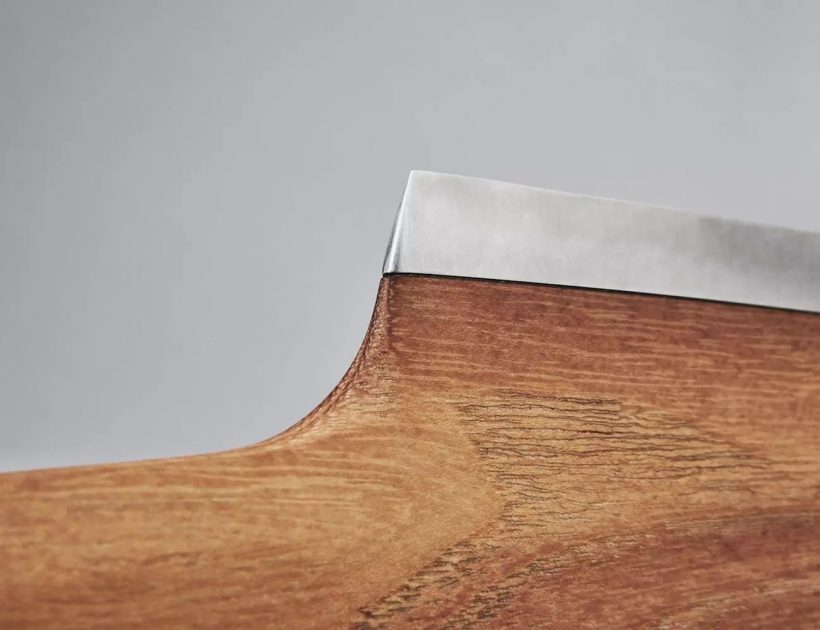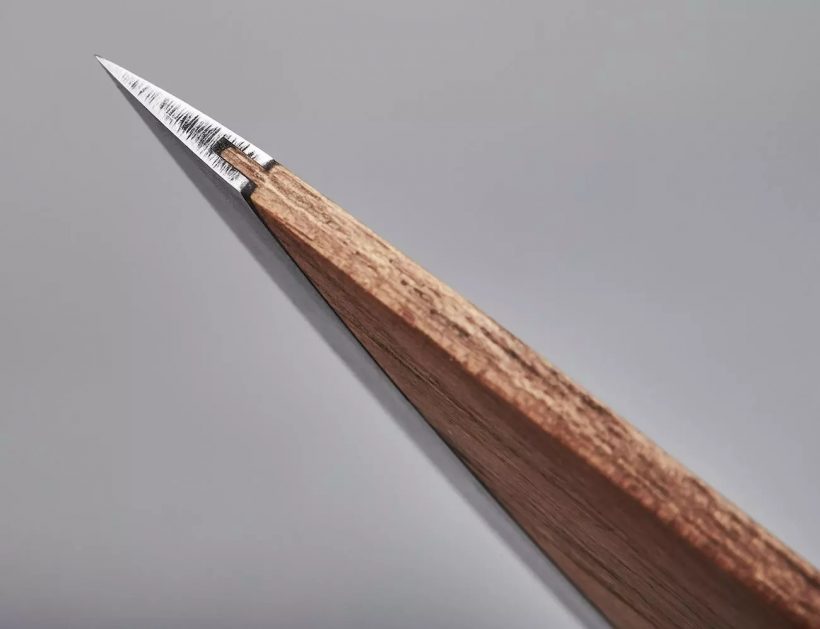 LIGNUM integrates wood and carbon steel to crafted an incredible kitchen knife, the wooden handle occupies 97% of the knife's volume, and coated in linseed oil.