Jean-Michel Bihorel, a French 3D artist rich-in imagination and taste, produced his personal project that is composed of two digital sculptures of female bodies rendered in dry flowers.
This female torso has a cracking marble skin that shows light pink flowers inside, look like peach blossom.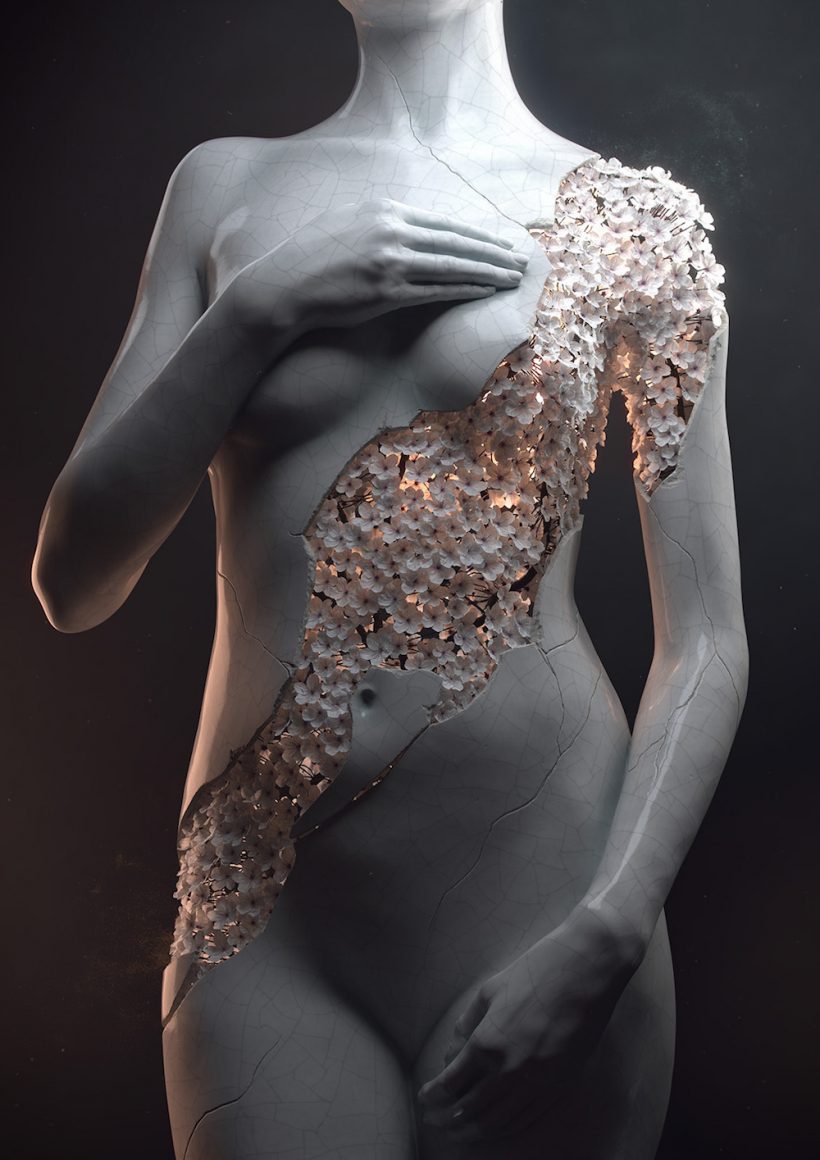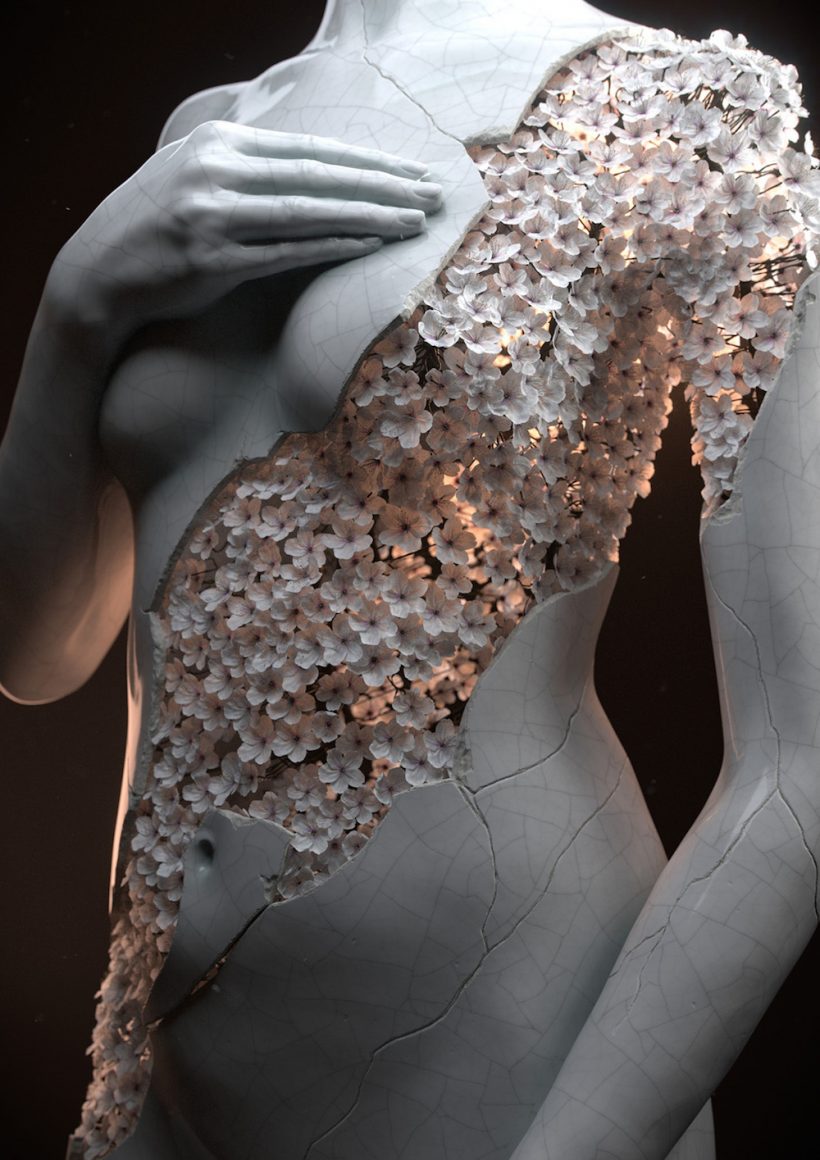 Works all shaped from beautiful flowers.